It's a long way from February 2011 when a young, fresh faced Adam joined Aqueous having spent the previous six months looking for a job.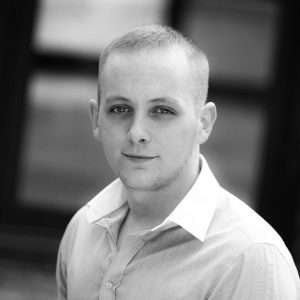 When he joined he had no Agency experience, no SEO experience and no PPC experience. He'd never built a website, optimised a web page or written a great blog post. In fact the only reason he applied was because he wanted an office job but no one would give him a chance!
Two and a half years on today is a bittersweet day, as Adam leaves us to go and work for a major North West company as an in house SEO consultant.
Far from being sad about his leaving we are celebrating his success, as Adam has come a long long way from the early days and we see his departure as a positive step along his career path. During his time with the Agency he has learned to design and build websites, code, optimise websites, do excellent data analysis and he also is a fully qualified PPC professional. His personal development is testament to the culture in our business where everyone is afforded the chance to develop and grow into the person they have the potential to be.
Naturally we don't want to see him go but equally this is such a great opportunity that we wouldn't stand in his way.
Adam, we're sad to see you go but we all wish you all the very best in the future.